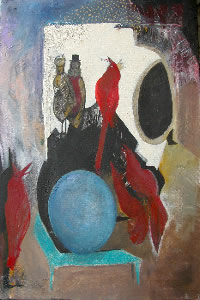 I work in water media, pastel, and mixed media on paper and canvas. My photography equipment is digital.
I actively experiment with hands-on techniques of creating fine art on canvas and paper.
Discovering and pushing for new levels using computer-generated artistic interpretations of my own work... there are no limits!
C Moore Art LLC- owner. Fine Art, Graphic Art, and Digital Art. My graphic designs are both freehand and digitally generated and range from fine art execution to business cards, website design, poster design, and unique commissioned opportunities.
C Moore Art offers a wide variety of creative services: 
fine art painting 
digital media 
fine art photography 
commissioned paintings 
graphic design and illustration 
logos and branding 
consulting 
exhibit curation 
think tank for exhibit spaces and events